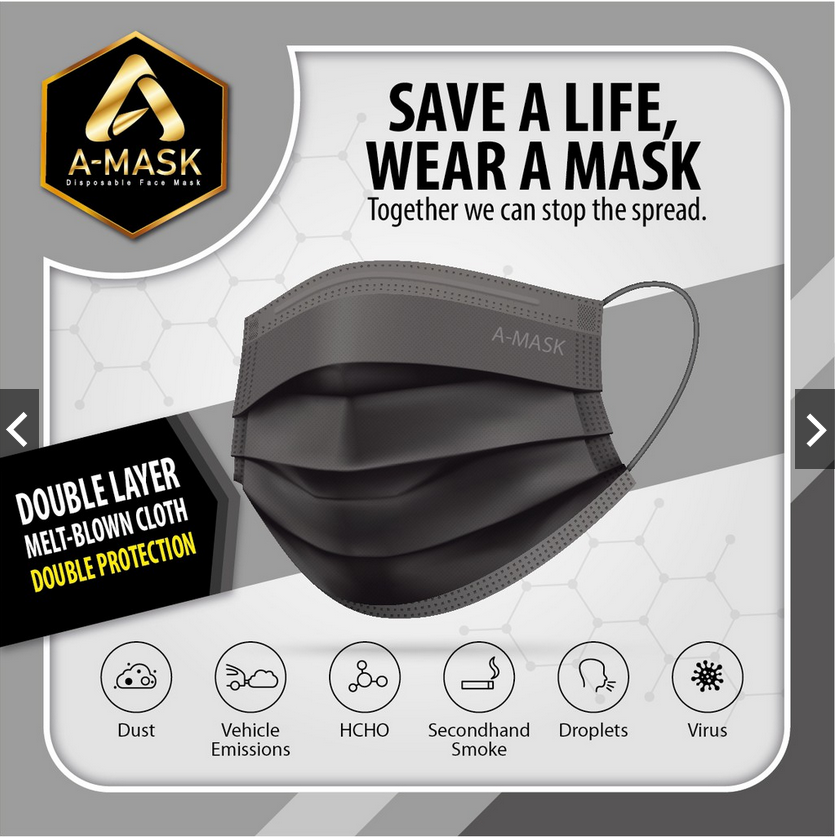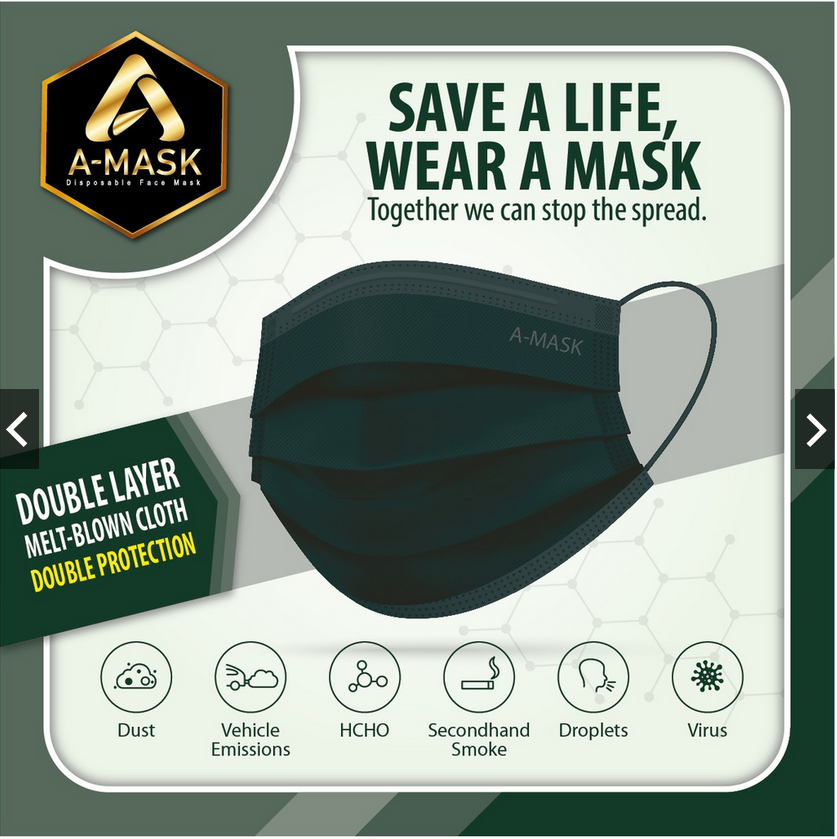 A-MASK Double Layer Melt Blown 4 Ply Medical Face Mask is approved by Medical Device Authority Malaysia (MDA) and SIRIM. It is ideal use throughout most industries and retail environments as well as for the general public.
Free Courier For West Malaysia.

Courier Fees For East Malaysia RM8
Product Description
✅Malaysia Local Manufacturer
✅4 Layers (4 PLY) Medical Face Mask
✅Non-Woven Fabric + 2 x Melt Blown Fabric
✅Quality Ear Loop
✅Easy to Breathe Through
✅High Filtration Capacity
✅Soft
✅Odorless
✅Non-Irritating
✅Prevent Dust, Bacteria, Virus, Pollen
❓❓How To Use❓❓
1️⃣Locate the metallic strip and place it on the nose bridge.
2️⃣Cover mouth and nose fully, making sure there are no gaps.
3️⃣Secure the strings behind your head or over your ears.
4️⃣Press the metallic strip to fit the shape of the nose.
??Material ??
4 Layers (4 PLY) Non-Woven Mask Fibers + 2 x Melt Blown Fibers Adult Mask
Dimension : 17.5cm x 9.
Exclusive Colour : Charcoal Grey, Forest Green, Deep Blue
☑️ Content : 50 pcs / box Made in Malaysia