KF94 4 Layer Disposable Medical Face Mask  is
approved by Medical Device Authority Malaysia (MDA) and SIRIM. It is
ideal use throughout most industries and retail environments as well as for the general public .
Made of High Quality Non Woven Fabric
Protection Class: KF94
Filtering Rate: ≥99%
3 Boxes = 60pcs (One Box 20pcs)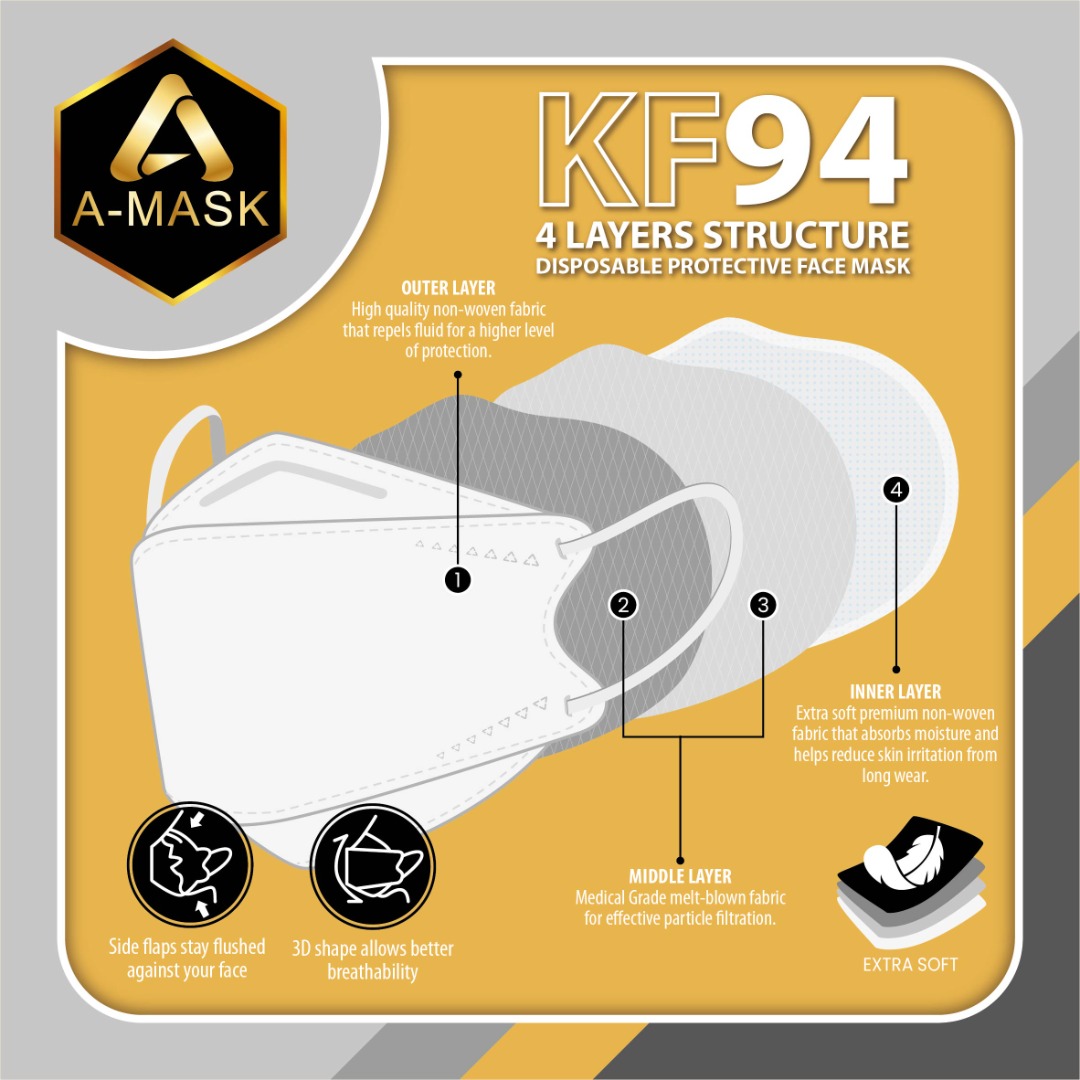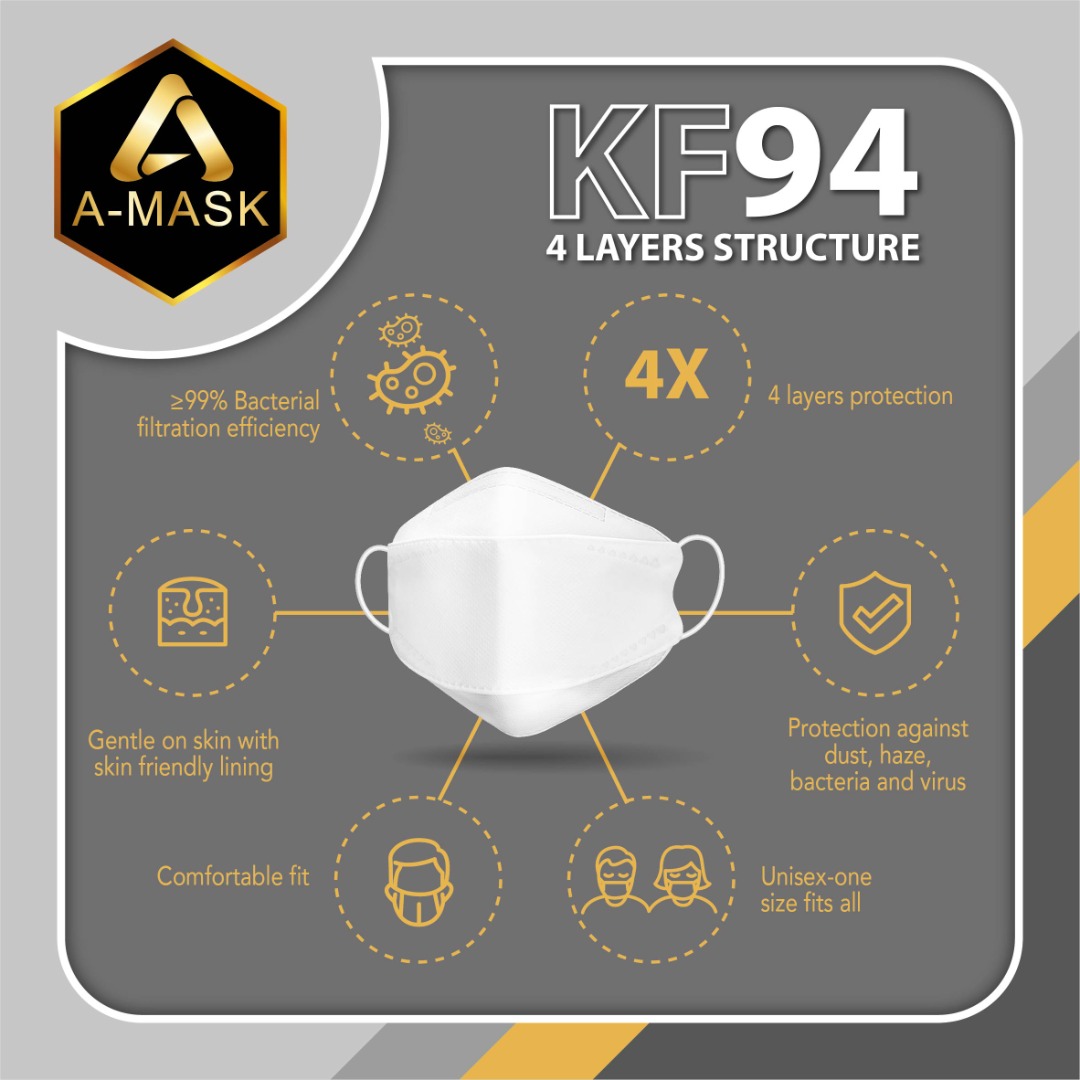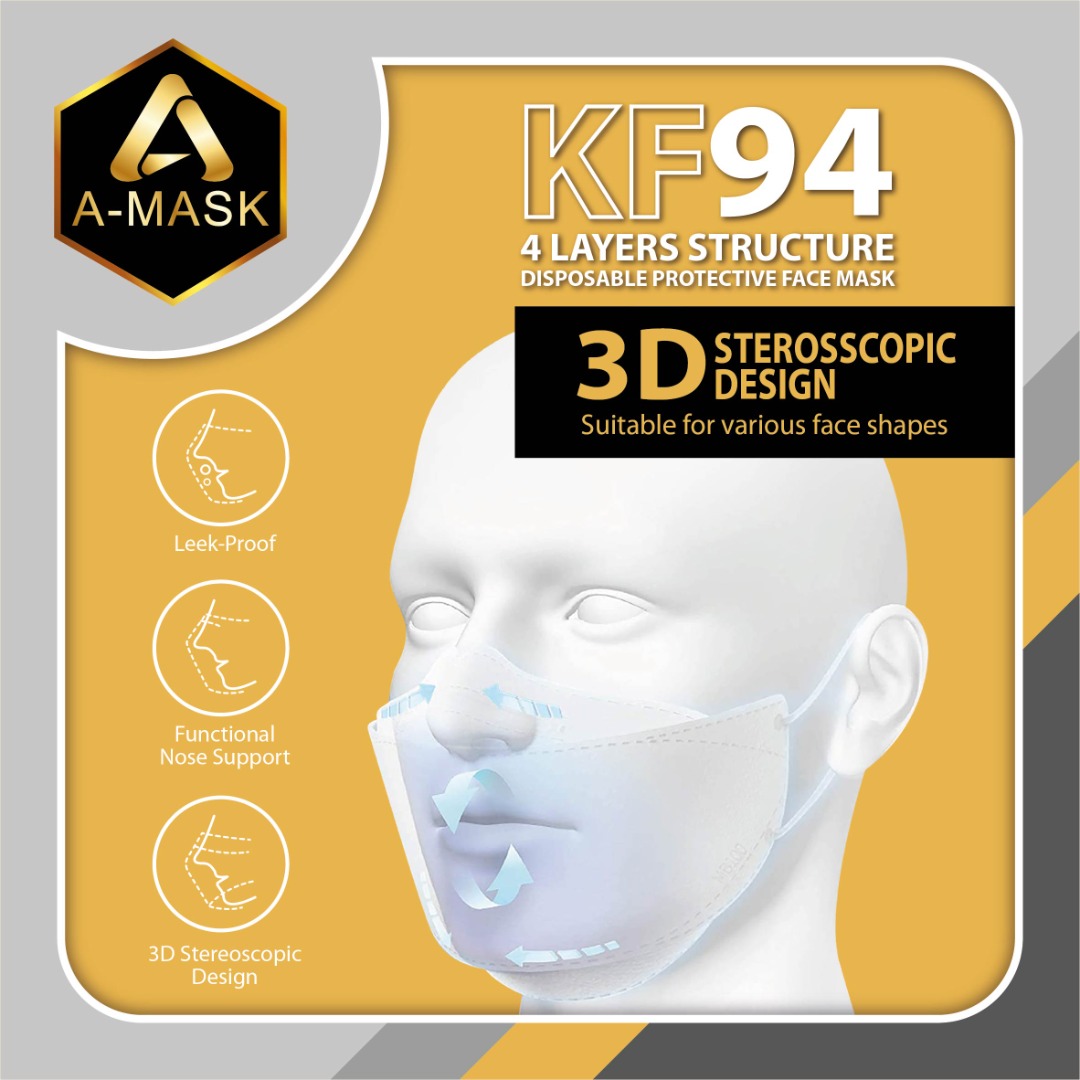 Features:
KF94 Medical Face Mask, Approved by Medical Device Authority Malaysia (MDA) & SIRIM

KN94 Disposable Mask, sanitary and convenient for using.

Made of high quality material, safe, soft and comfortable.

99% filtration, provide anti-bacterial and anti-dust protection for you.

Protect from airborne pollution.

Elastic straps and adjustable nose clip for different face shapes and sizes.

3D shape allows better breath-ability.

Perfect for daily use and outdoor activities.

Local Made Product Of Malaysia

One box 20pcs 
Structure:
1st layer: High quality non-woven fabric that repels fluid for a higher level of protection

2nd & 3rd layer: Medical Grade melt-blown fabric for effective particle filtration

4th layer: Extra Soft premium non-woven fabric that absorbs moisture and helps reduce skin irritation from long wear.