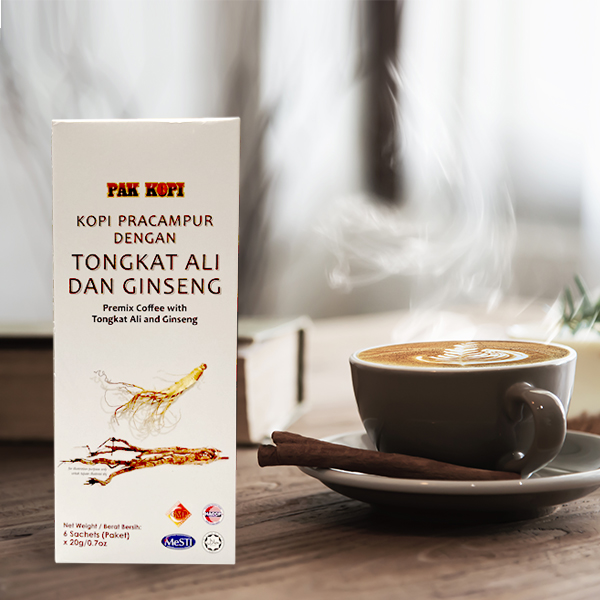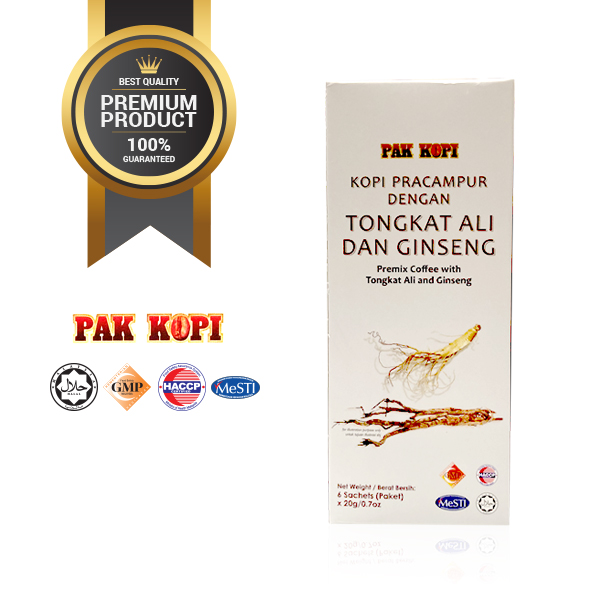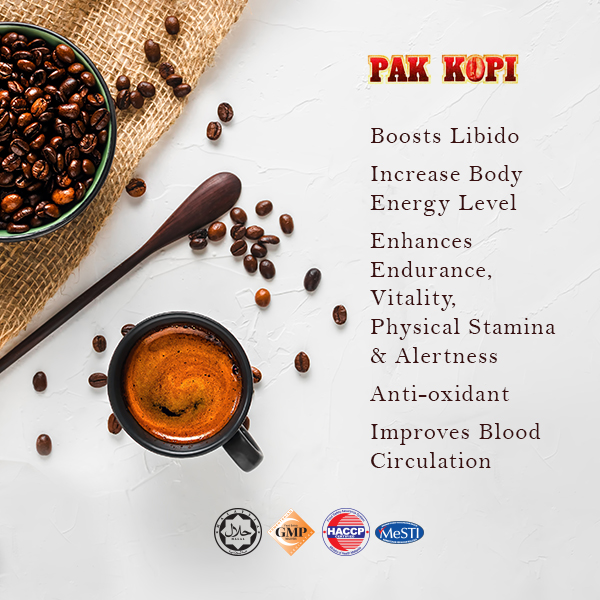 <<1 Box = 6 Sachets x 20g >>
Major constituents: Prime coffee beans, Tongkat Ali and Ginseng.
Features:
•Formulated using only prime coffee beans, freshly brewed for its premium taste, and enhanced with Tongkat Ali and Ginseng to blend the bitter taste of Ginseng with the unique bitterness of coffee.
•Free from any flavouring essence or preservatives, giving you an exquisitely smooth flavour and rich aroma.
Benefits:
1. Enhances mental alertness
2. Protects cardiovascular functions
3. Anti oxidation Effects
4. Controls Body weight
5. Encourages Digestion
6. Promotes Diuresis
7. Relieves Constipation
8. Increases Physical Agility
9. Resists Depression
10. Ease Migraine
MAIN INGREDIENT: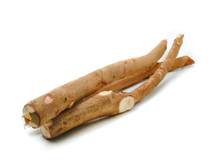 Tongkat Ali (Eurycoma Longifolia Jack)
Aphrodisiac
Anti-oxidant properties
Anxiety-reducing effect
Promote energy and improve general health
Improve glucose uptake and suppress lipid production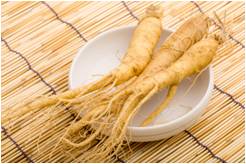 Ginseng (Panax Ginseng)
Improve coordination
Improve memory and learning ability
Alleviate coronary heart diseases
Protect liver health
Normalize cholesterol and blood sugar levels