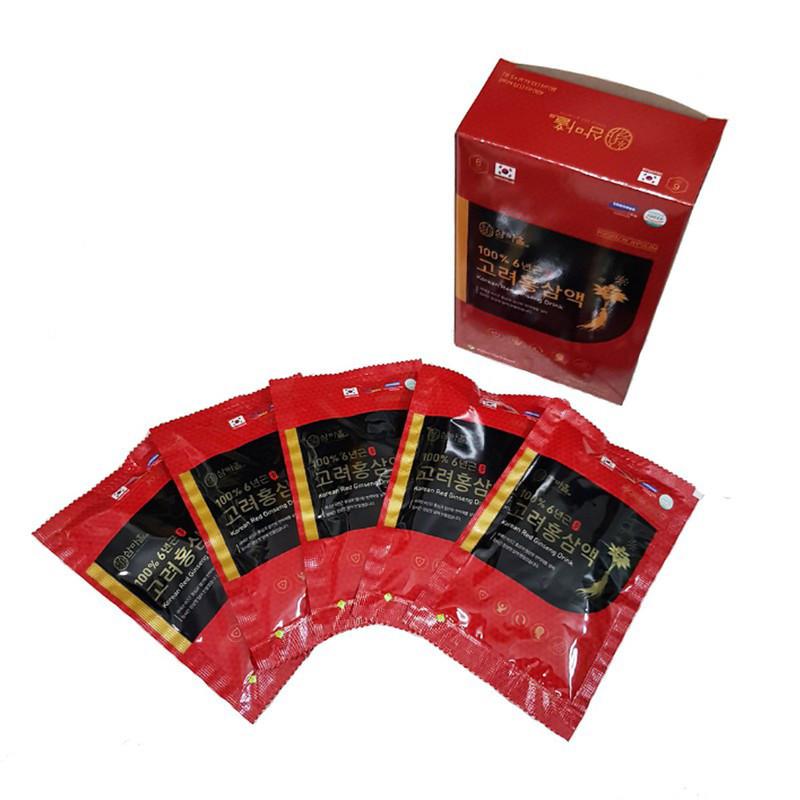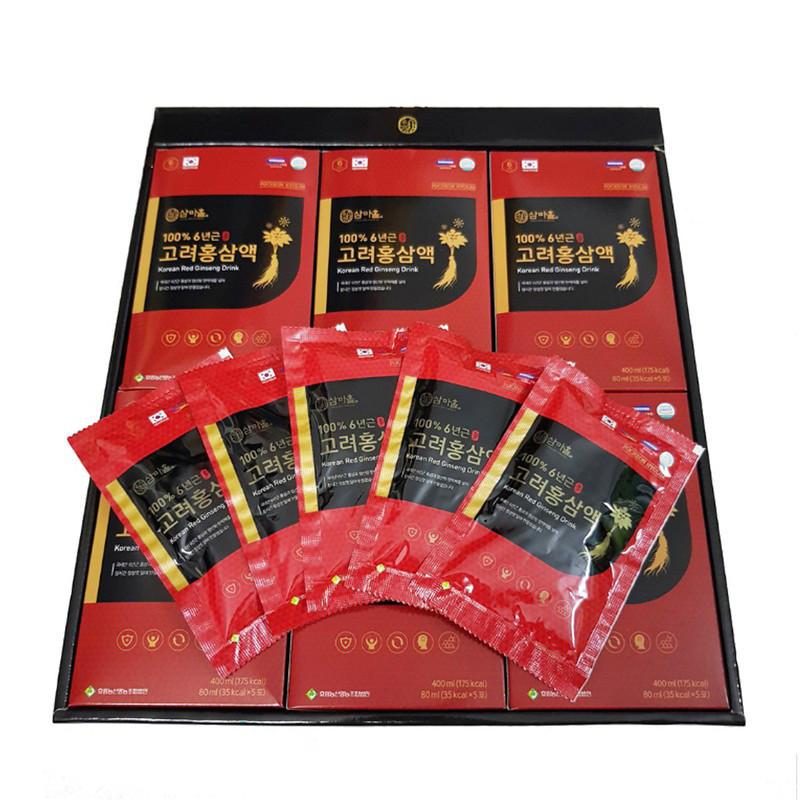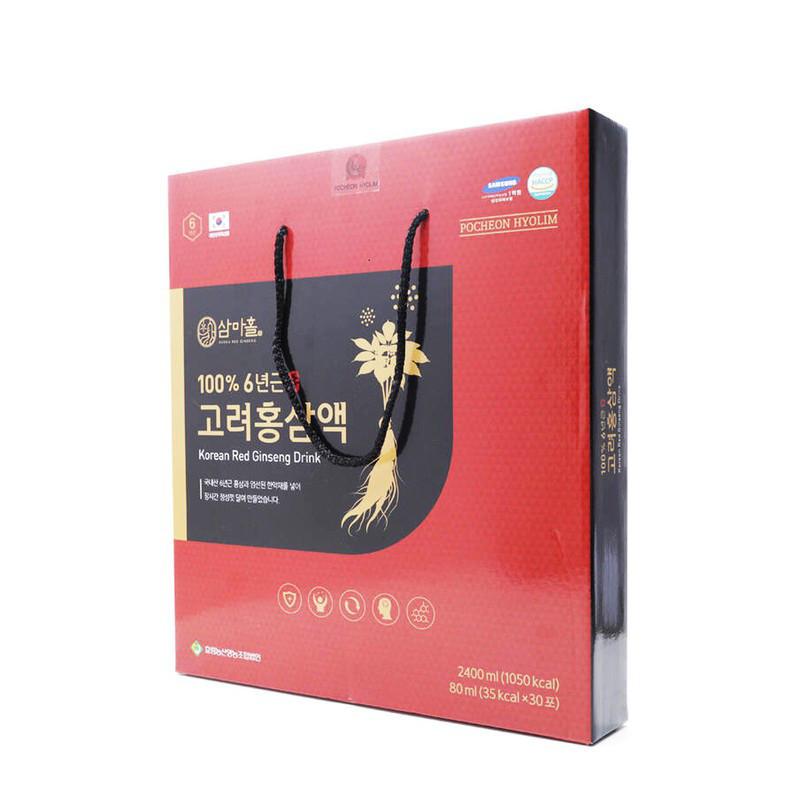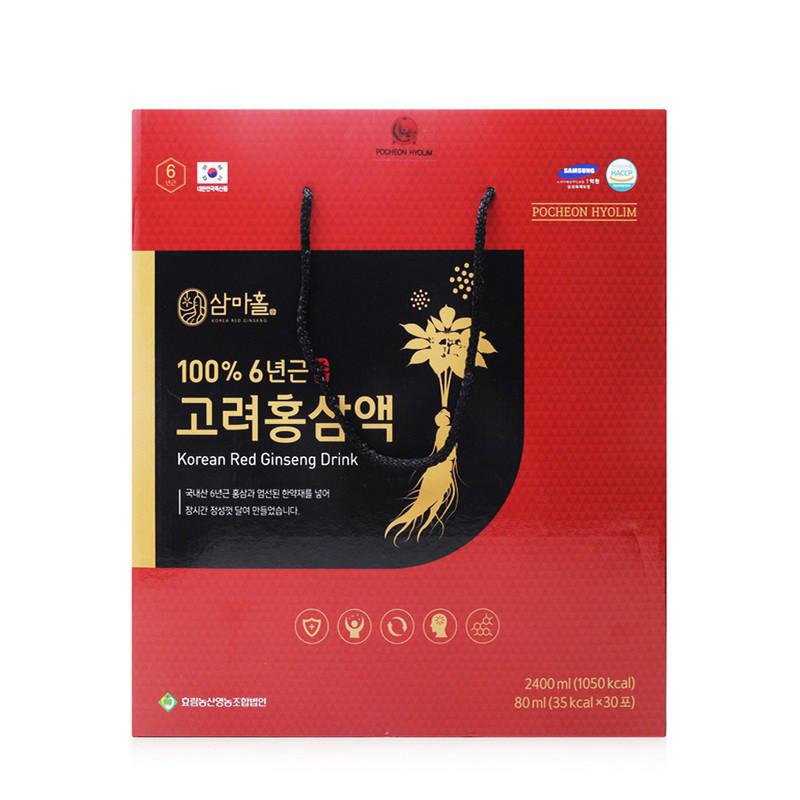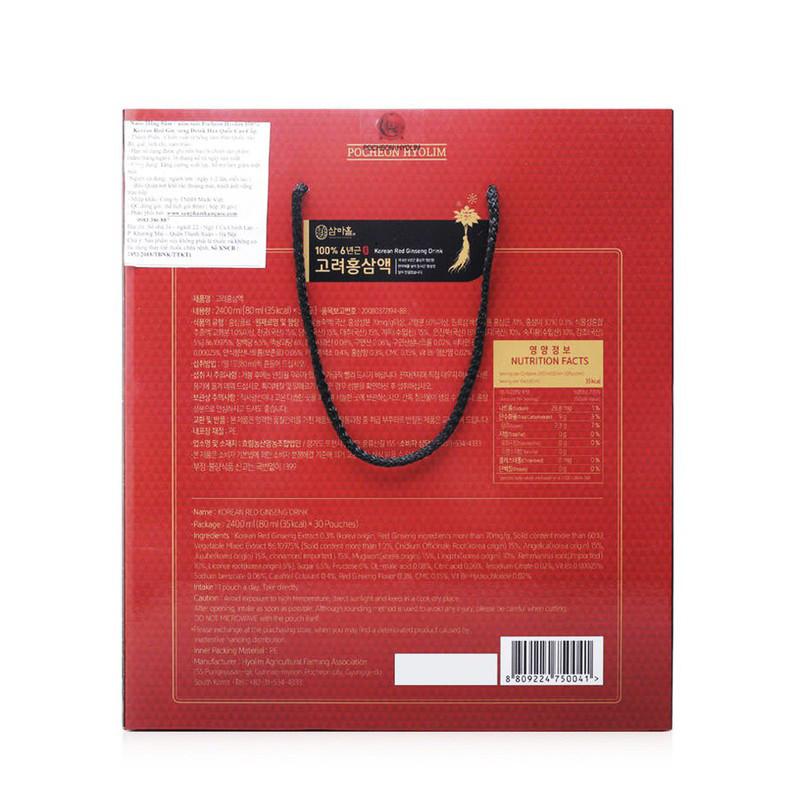 Uses of Korean Red Ginseng Drink Pocheon Hyolim:
– Red ginseng juice is a functional food that enhances health, prolongs life and intelligence, increases working ability, helps clear mind, refreshes, and improves working efficiency.
– Improve insomnia, increase memory and analytical ability, comprehensive nutrition, increase vitality, anti-aging, diabetes, lower cholesterol.
– Effective in clearing blood vessels to avoid diseases caused by vascular obstruction such as high blood pressure and low blood fat, enhance sexual function, increase memory and prevent dementia.
– Prevent cancer, regulate blood pressure, fight arteriosclerosis, fight stress, increase resistance, good for liver and kidney and increase immunity.
Instructions for using Korean Red Ginseng Drink Pocheon Hyolim:
1. Shake well before use so that the ingredients are evenly dispersed.
2. Adults take 1~2 packs a day, children under 15 years old take half pack a day.
Note: 
– Do not use for children under 14 years old and pregnant women should limit use if used, should use very small doses.
– Should be taken in the morning.
– The product is not a medicine and is not meant to replace medicine.
Preservation method
– Avoid direct light, hot and humid environment. Store it in a cool dry place or refrigerator.
– When opened, store it in the refrigerator
– Occasionally sediments will occur. It is red ginseng ingredient, which can be shaken and eaten safely
– The edges of the package may scratch our skin. Please be careful when consuming.
– Do not heat it in the microwave when in packaged condition.
Nutrition Facts for 80g of per pouch :
Calories : 35kcal
Total Fat : 0g
Cholesterol : 0mg
Sodium : 28.8mg
Total Carbohydrate : 9g
Includes Sugars : 7.3g
Protein : 0g
Saponin : 2.5mg