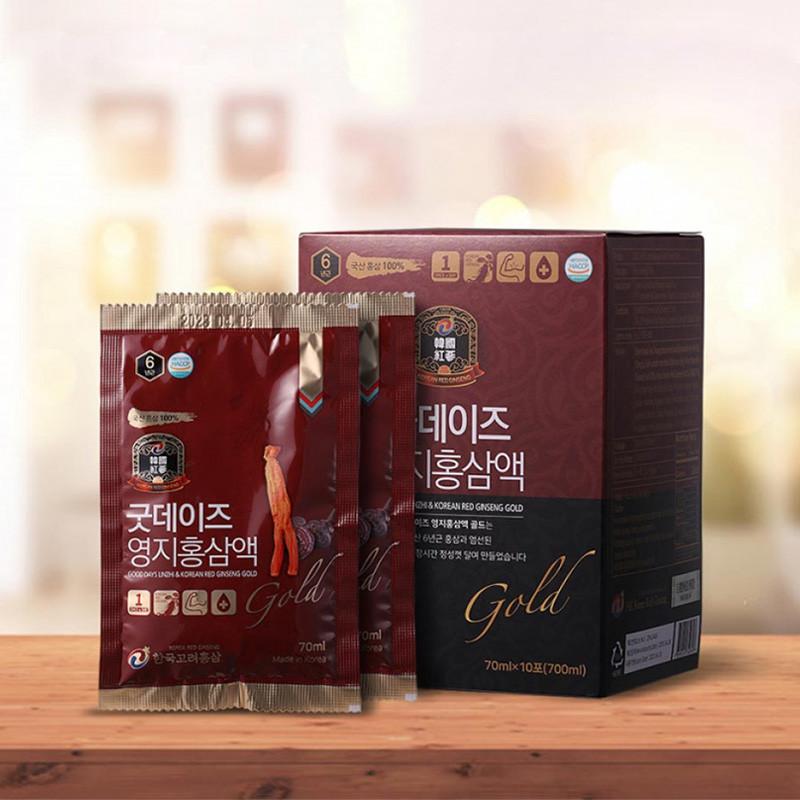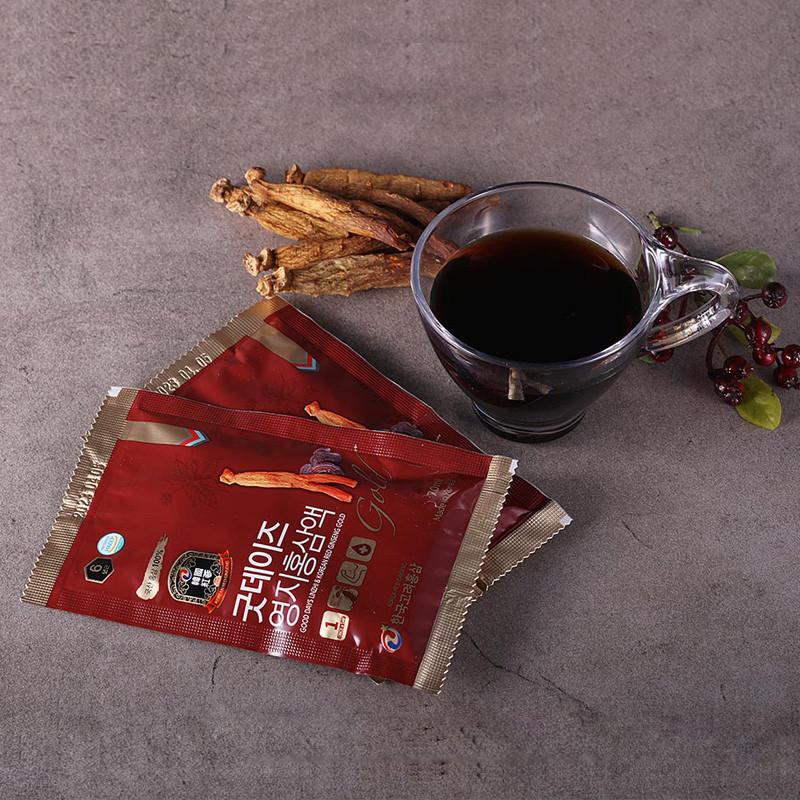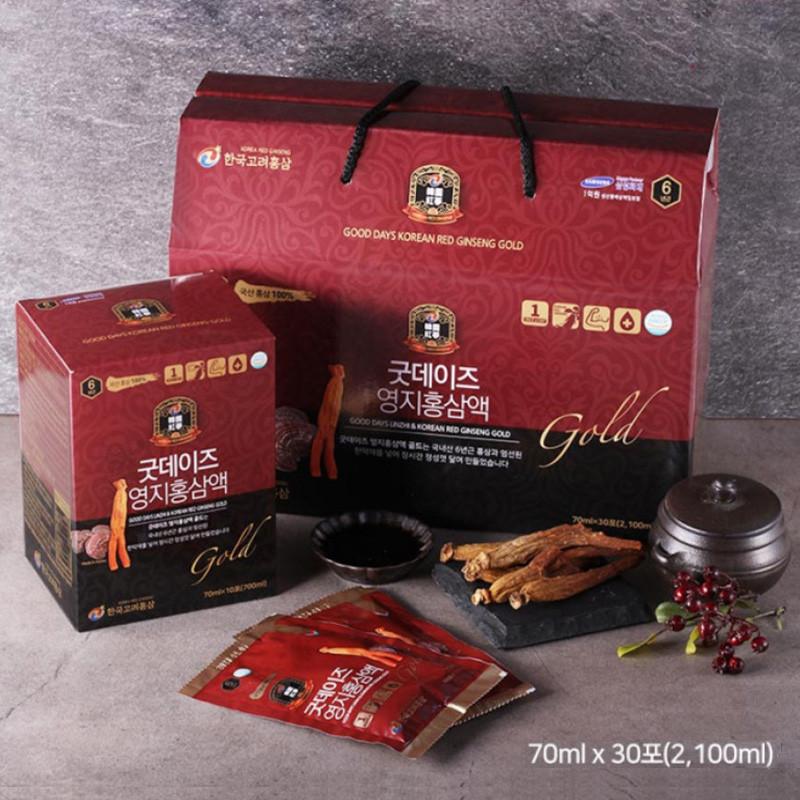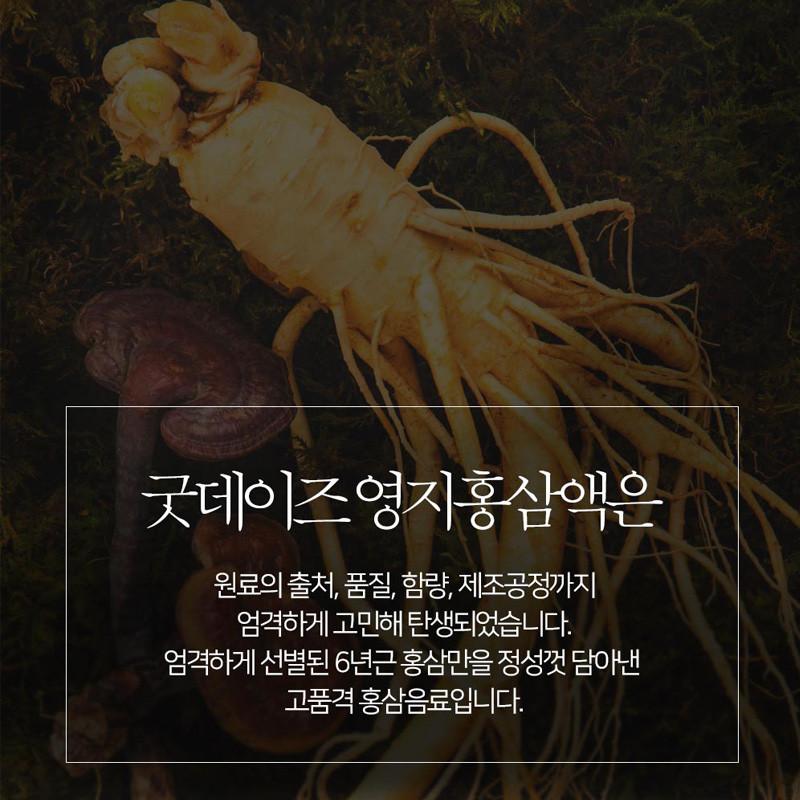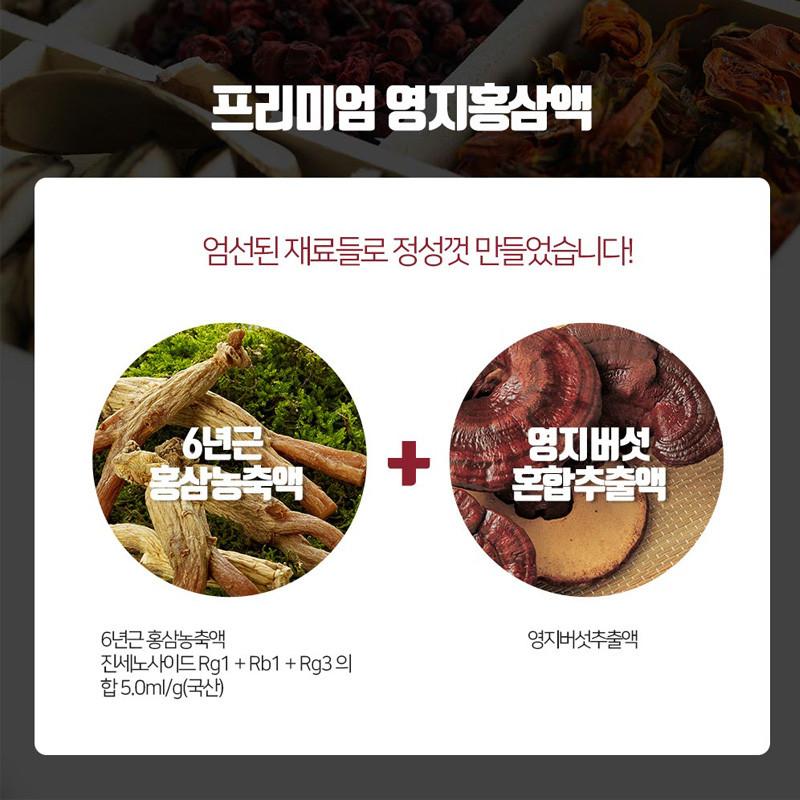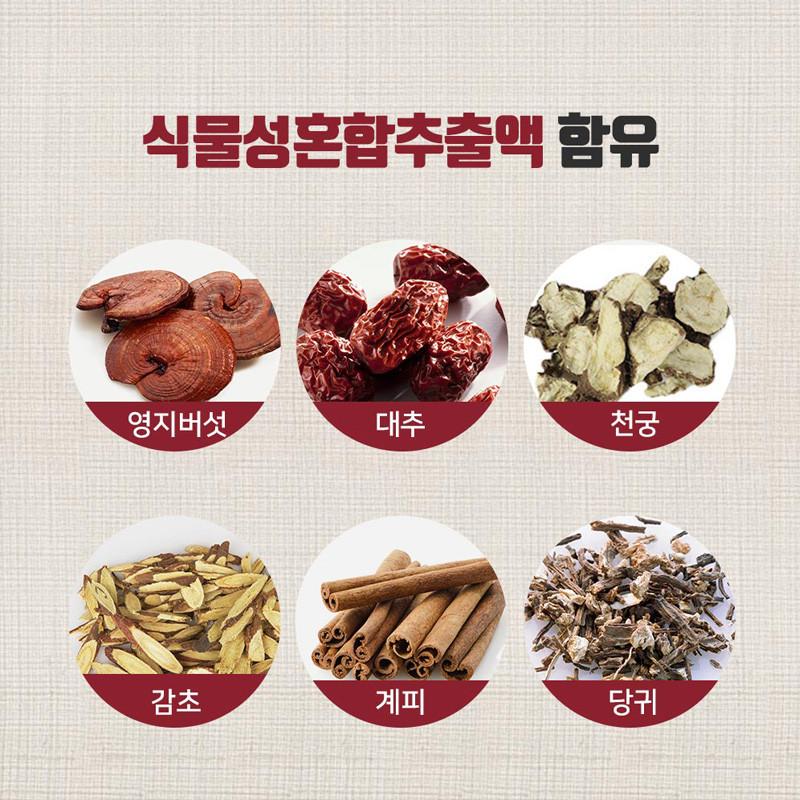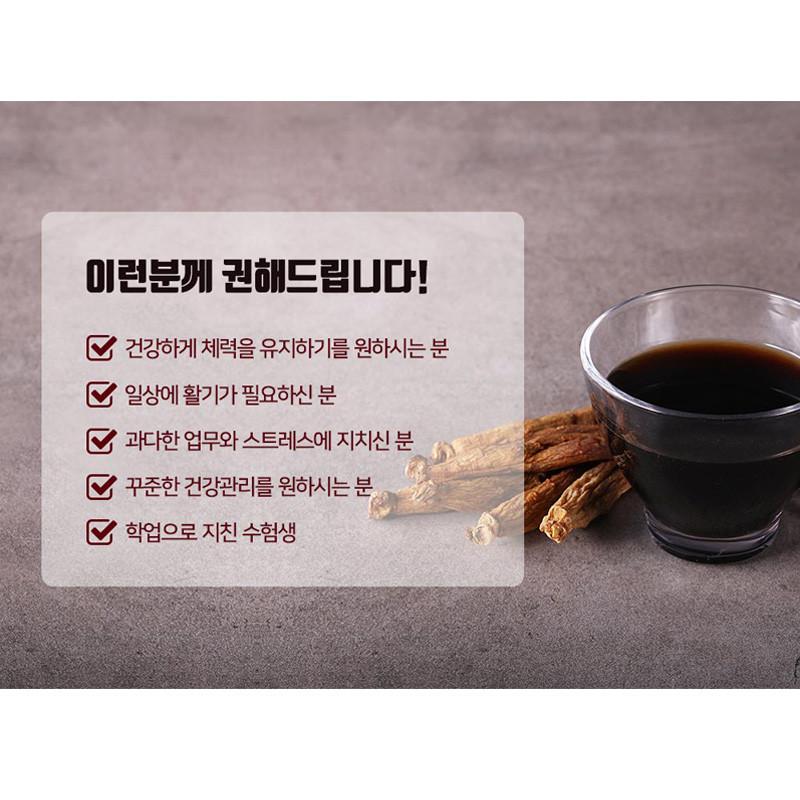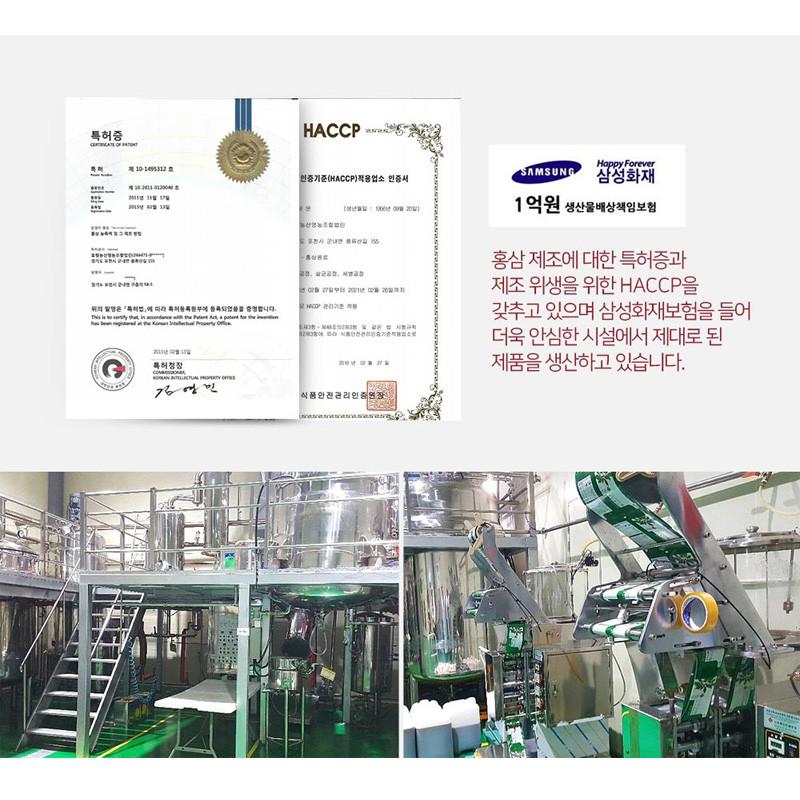 FDA Certified, HACCP Certified from the Korea Food & Drug Administration
Type : Liquid Extract ( Pack type )
Package Included : 70ml x 30 Packs ( 2100ml )
Effect : Helping Healthy Blood Flow, Strengthen Immunity
Direction :
– Take 1 stick ( 12g ) once a day for Adult
– Take half stick once a day for under the age of 15
Take half pack once a day under the age of 15
Ingredients: Red ginseng concentrate (Korean) [saponin 70mg or more, solid content 60% or more] 10%, vegetable mixture concentrate (solid content 40% or more), Lespedeza daurica (Korean) 27.5%, Cheongung (Korean) 10%, Thistle (Domestic) 10%, Cornus, Gugija, Bokbunja, Angelica, Peony, Licorice, etc.
Storage : Avoiding Direct Sunlight and Storing in a Cool Place. Keeping in Refrigerate after Opening
Caution : If you have allergies, please consult your doctor before using this.
Manufacturer : Korea Goryeo Red Ginseng Co., Ltd.
It is recommended for these people.
– Elderly Parents
– Weary family
– Workers Tired of Work
– Student
– Wife Exhausted from Childrearing and Double-income Work
– As a Valuable Gift for Thankful People
Red Ginseng is a health functional food that most people in Korea use. Good quality 6-year-old ginseng grown in a good environment which is a pale yellow-brown ginseng, dried by steaming for a long time without peeling. During the steaming process, toxins from raw ginseng are removed, new physiologically active ingredients that are beneficial to the body are generated, and more saponins are contained than ginseng or white ginseng, which helps with fatigue, boosts immunity, improves blood flow, and restores vitality. It regulates antioxidant and metabolic functions, increases resistance to stress, and promotes digestion and immune antibody formation.