黄梨干/ NENAS KERING (Product Malaysia) 30g/pack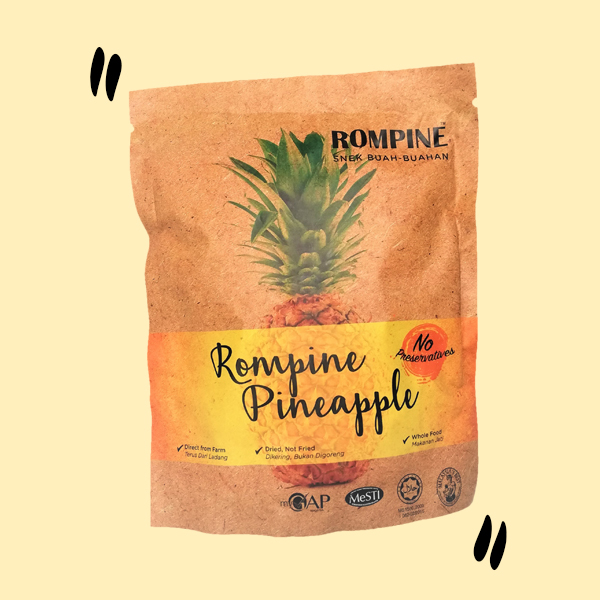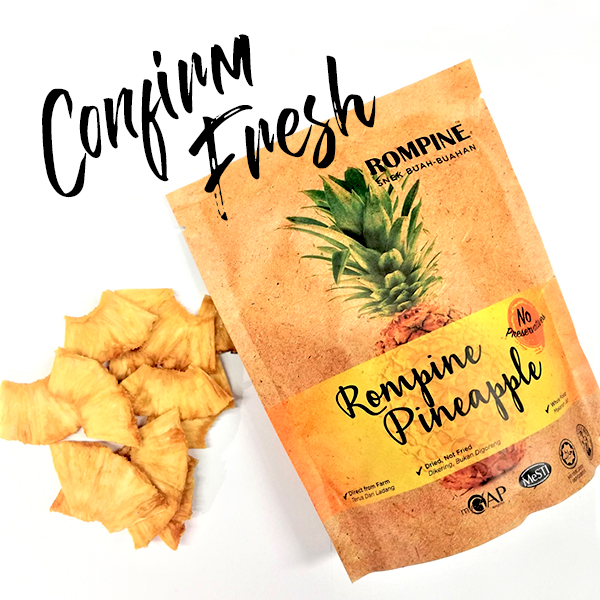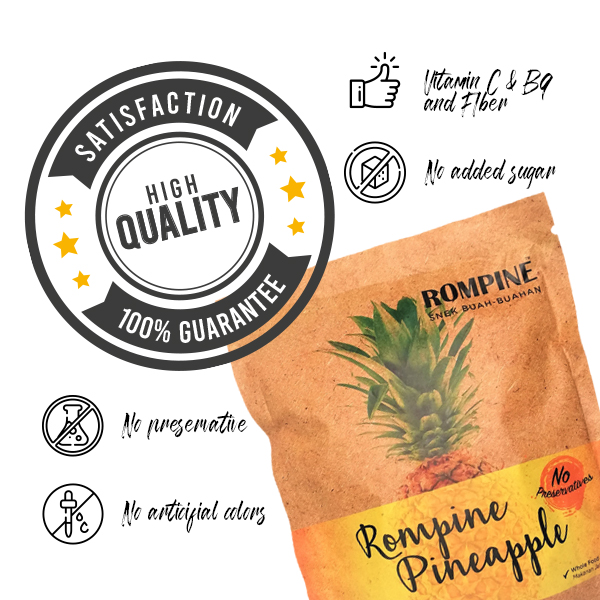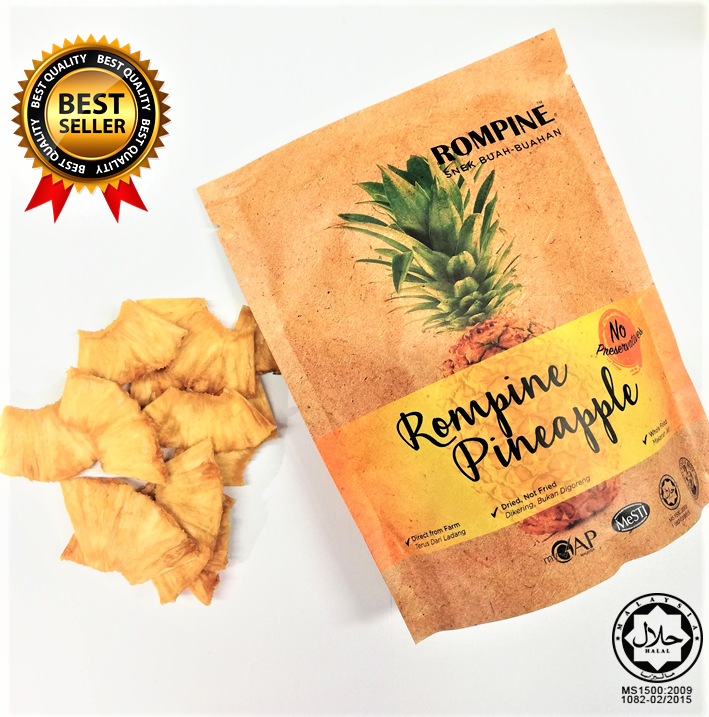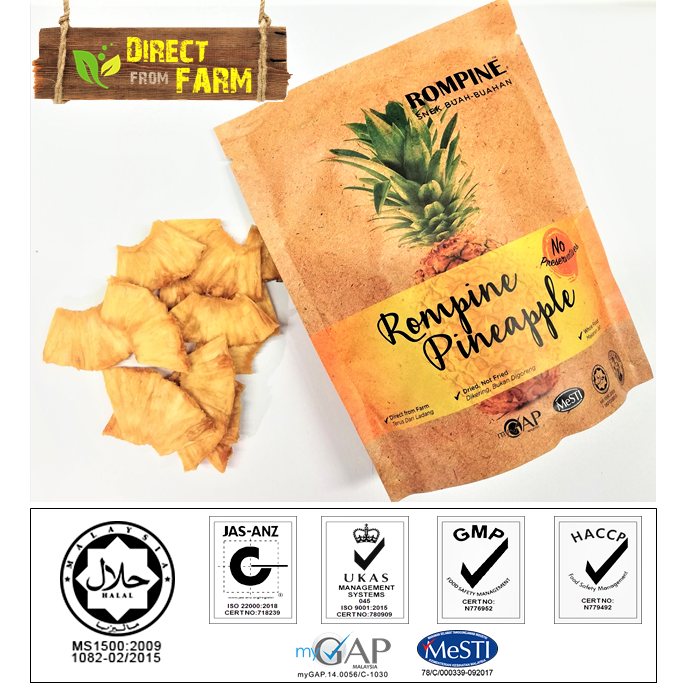 Dried Pineapple MD2 Chunks
The ROMPINE 100% natural fruit snack is produce by handpicked fresh premium fruit direct from the farm daily and dehydrate the fruit immediately to lock the natural taste, aroma, all nutrition and vitamins.
The dehydration technique designed to maintain the fruit quality & extend the storage period of the fruit by removing its moisture contents and securing the fruits delight full flavor and nutritional values.
✔ No Preservatives
✔ Hand picked daily and process immediately
✔ 100% natural dried fruit snack from Malaysia heritage site
✔ No added sugar
✔ Produced based on the traditional and enzymatic values of fresh fruit
✔ Vitamin C preservation is 95% compared to frozen-dried fruit snack
✔ Direct From Farm
✔ Dried, Not Fried
✔ Whole Food
【BENEFITS】
This variety is also characterized by the fact that MD2 Pineapple have up to 4 times the vitamin C, becoming the most popular in the market highly-priced pineapple. Despite the pineapple's sweetness, it's actually low in calories and contains no artificial colouring or flavouring too, so snack on without guilt!
【WAYS OF SERVING IT】
Ready to eat, can be added into cereals, yogurt or salad for enhanced flavor or any baking purpose such as fruit cake or cheese cake.